6 Tips to Help Verify if your Dabwoods Disposable is Real or Fake
With the rise in popularity of Dabwoods vapes, it's important to ensure that the product you're buying is authentic. Unfortunately, due to the high demand for these vapes, counterfeit products have flooded the market. These fake products not only provide a subpar experience but can also be dangerous, as they may contain harmful chemicals or ingredients. Therefore, verifying the authenticity of Dabwoods vapes is essential to ensure that you're getting a safe and high-quality product. In this blog post, we'll go over some tips and tricks to help you verify if your Dabwoods vape is Real or Fake.
Tip 1: Check the Seal
Wondering whether or not you've got a real or fake dabwoods disposable? just flip the pack behind and check the seal of authenticity. If the seal happens to be Green, then Good you have a real dabwoods pen. On the otherhand, if you happen to find out the seal is black or some color other than Green, then the vape pen you've got is not authentic.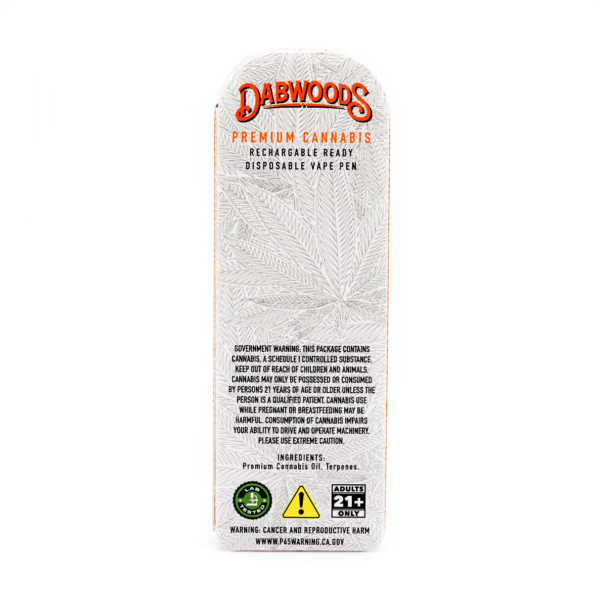 Tip 2: Check The Rubber Tip
For New Drops such as the Dabwoods x Runtz Collab, if you find out the Rubber tip does not fully cover the Mouth Piece, Then you've got a fake Dabwoods Pen.
Tip 3: Verify the Number on the Vape Pen Corresponds to that of Any Authentic Dabwoods x Runtz Vape
If you buy a Dabwoods x Runtz Disposable Vape and is wondering if its real or fake, one of the things you can do is check if the Strain Numbering on your vape correspond to that of the Authentic Products Realesed by Dabwoods x Runtz.
Dabwoods x Runtz Collabed and released six exotic disposable vape pens which are Named and Numbered as follows:
#1 – Raspberry Lime
#13 – Mango Lychee
#23 – Runtz
#30 – Yuzu souffle
#32 – White Runtz
#33 – Yellow Watermelon
Tip 4: Check the Side of Your Vape
If on the side of your vape it is written "By Dabwoods", then its fake. Check the Images Below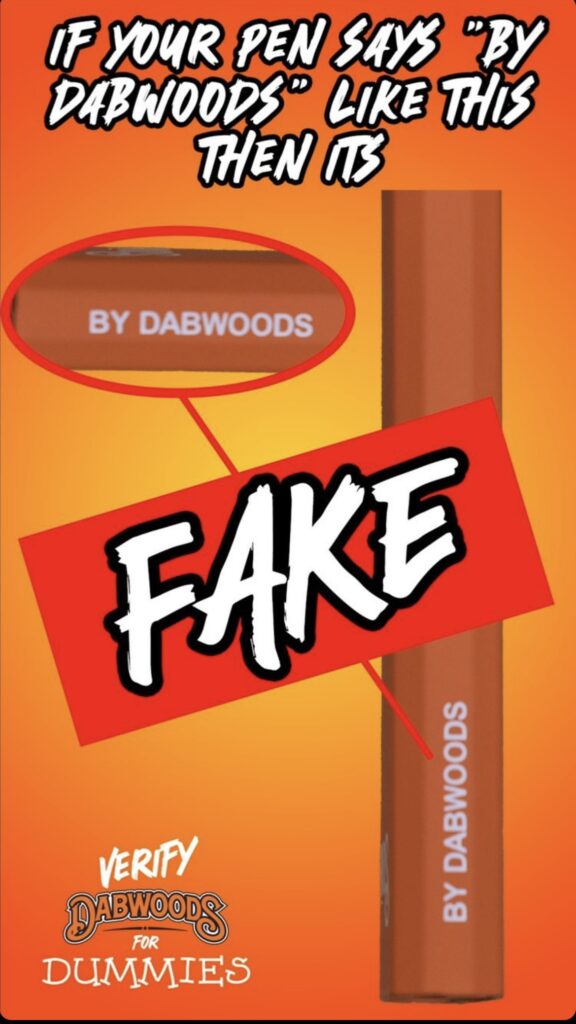 Tip 5: The COA Sticker Position
The COA is Certificate of Authenticity. If you happen to find out the COA sticker is placed on the bottom of your Dabwoods vape pen, the Its a fake Dabwood Disposable that you've got. Dispose of it immediately.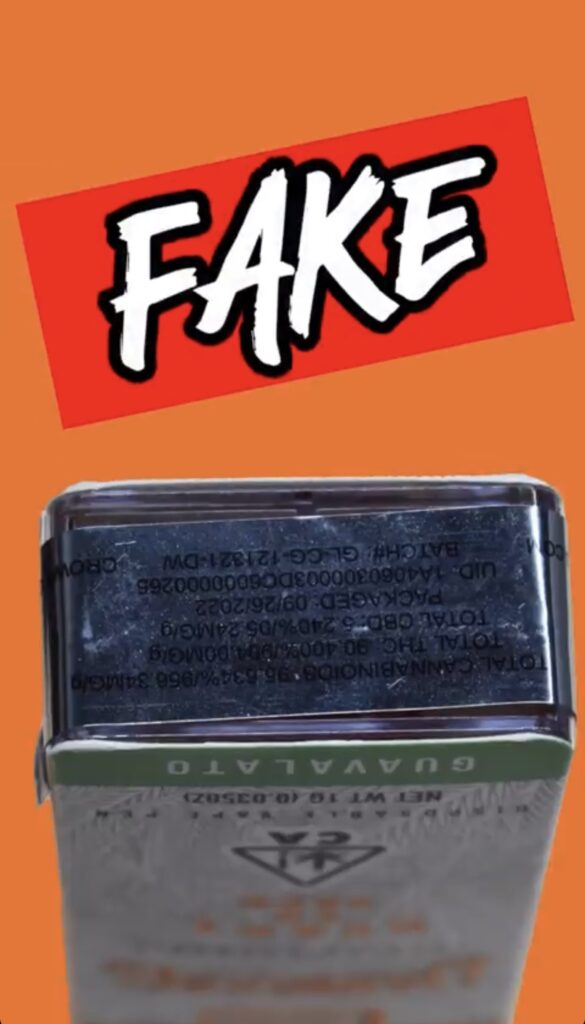 Tip 6: Check the Dabwoods Flavor Name
If the name on the flavor of the pen you have does not correspond to any of our Dabwoods Flavors, then its not a mistake on the part of Dabwoods. This simply you have a fake Dabwoods Disposable Vape Pen. For Example MAUI WOWIE is not a Dabwoods Flavor.
In conclusion, getting authentic Dabwoods vapes is crucial to ensure that you're getting a safe and enjoyable experience. To do so, always purchase from licensed dispensaries or trusted retailers. Check the packaging for the correct logos, colors, and font, and verify that the product has a batch number and manufacturing date. Look for third-party lab test results on the manufacturer's website or packaging to ensure that the product is free of harmful additives or chemicals. By following these tips and tricks, you can be confident that you're getting an authentic Dabwoods vape that provides a safe and enjoyable cannabis experience.